It's been rainy and miserable the last few days, so I haven't gotten out for any more fishing this week. Instead, I've been planning an extended weekend canoe/portage trip!
This is something I've always wanted to do: portage into the Algonquin Provincial Park back country. However, I haven't really been able to find anyone adventurous enough to do it with; and I'm certainly not about to solo a trip like this, at least not for my first few attempts.
Well, I've finally found a victim (I mean companion) to endure this experiment with me and we're planning to do a 3 day trip, leaving Thursday, September 13th. I've done some limited camping in Algonquin's developed campsites in the past, but I'm completely unfamiliar with its interior. Along with Google, the following book has been my main planning reference so far: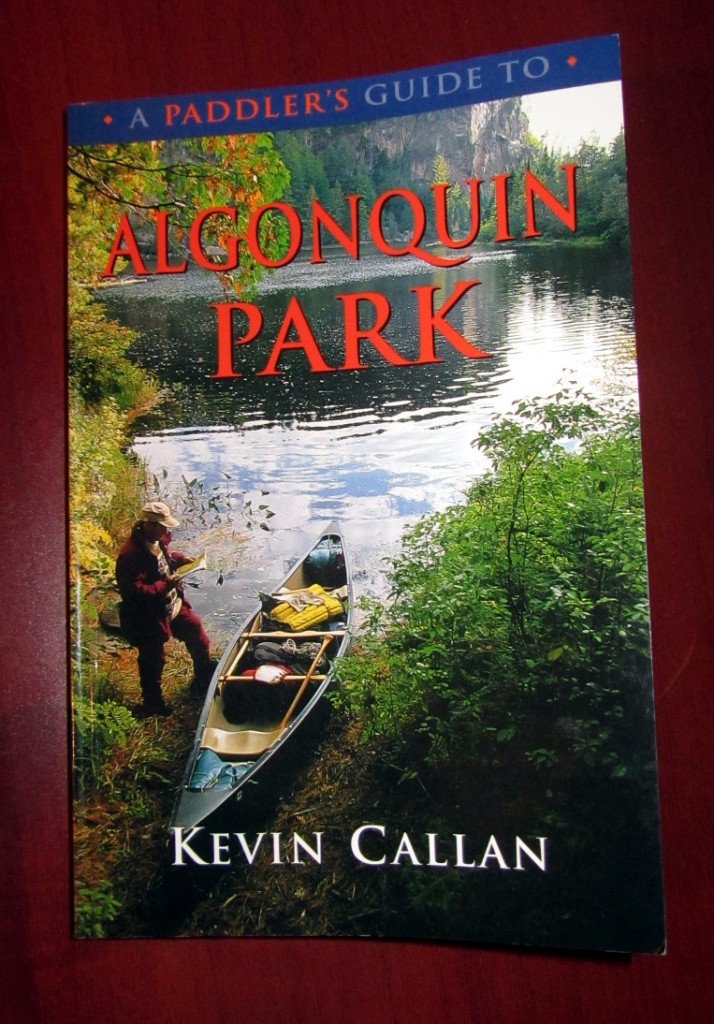 We'll be leaving straight from work Thursday and staying the night as close to our access point as possible. Early Friday morning, we'll head to Opeongo Outfitters (on Opeongo Lake) and begin our trip from there. The current plan is to canoe Opeongo Lake to its North Arm at the Proulx Lake portage, then follow the portage and Proulx Lake to the rest of our adventure beyond. I've heard that Opeongo Lake can get fairly treacherous at times, especially if the winds are high and/or blowing in an unfavourable direction. Here's hoping we don't run into that problem!
Our trip should be fairly straightforward, with about 32 km worth of rowing and 3 km of portaging (just 2 portages, 1.5k each). Depending on how things go, we may do a day trip a bit further and hit a few more portages. In reality, 3 days should be more than enough for this trip, but some exploring and fishing will surely be done to fill any downtime!
Since this is to be my first backcountry trip including portages, I needed to gear up a bit, so I headed over to Mountain Equipment Co-op in Burlington today. I've never been to this place and I've got to say… it's a very dangerous place for me. There's just too much nice stuff in here if you're into the outdoors.
The main piece of gear I was missing is a BIG backpack. It turns out, storing a tent, sleeping bag, food, clothes, toiletries, fishing gear and other odds and ends into a single backpack is not easily achieved, especially if you don't have the right backpack and are not used to packing extremely efficiently. It turns out, it's pretty easy to spend upwards of $300-$400 on a good multi-day backpack or canoe pack. But since I have no clue what I actually like yet, I wasn't prepared to spend that kind of money and I settled on this extremely well priced ($83) 70L multi-day backpack from MEC:
It's got a lot of room, seems very well made and for the price, I don't think it's possible to do any better. My only concern is how it will work out when trying to carry a canoe on your shoulders, since these backpacks are fairly tall and could possibly interfere with the canoe a bit. I'm still contemplating returning this and going with a more traditional style, shorter and stouter canoe pack. In particular, MEC carries a bag called the SealLine Pro Pack RE, which has an incredible 115 L of storage room, is completely waterproof and is probably better suited to portaging. It's double the price of the Brio, but that's still a fairly low price when you compare it to others in its category.
Aside from that, I picked up a compass and a few waterproof dry packs, which will be used to organize my gear within the backpack and make sure it stays dry. One of these (the black one on the left in the image below) is a compression sack as well, which will store my sleeping bag. This cool little bag helps minimize volume by compressing large bulky items such as sleeping bags or clothes. Down sleeping bags are the best choice here since they compress extremely well; unfortunately all of my current (decent) sleeping bags are synthetic, so they are still a bit large even in the compression bag.
For me, Algonquin's wild Brook Trout is one of the main draws to this area, especially when travelling off the beaten path. However, this is not the only reason for our trip and in fact, it's not even the main reason.
Our main goal is to simply take in the Algonquin back country for the first time while getting some portaging experience to hopefully get a feel for what longer and more difficult trips may be like in the future. My partner is not actually a fisherman, although he is not opposed; and the plan is definitely to bring some fly fishing gear along and try our luck in some of the lakes and rivers we pass through that are known to contain brook trout.
I have a feeling the next few nights will be spent finalizing plans, packing and tying flies for the trip. Hopefully the weather is cooperative and I should be able to post a trip report next week sometime.